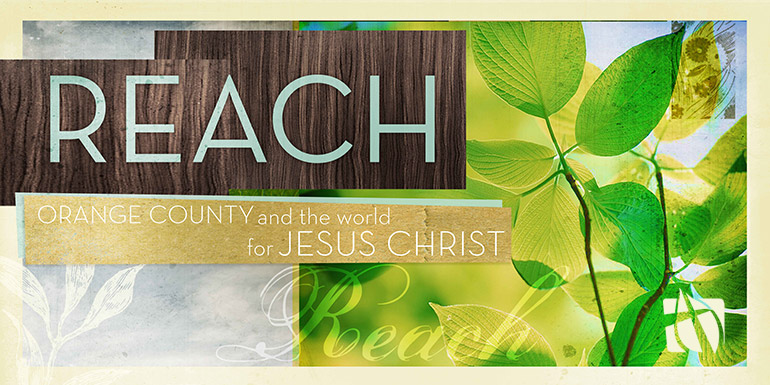 As followers of Jesus, we are called by God to reach out to those around us through acts of service and compassion and through the sharing of the good news of the gospel. At Calvary, we offer a wide variety of opportunities to reach out to others in our church, in our community and around the world.


Find ways you can get involved
REACH at Calvary
In order for our church to function on a weekly basis we rely on many volunteers to serve and reach out to others. We have opportunities in every age stage, in front or behind the scenes, on Sunday's or during the week. Check-in at Connection Point Central on Sundays for a list of current opportunities that exist to reach out to others at Calvary.
Explore ways to serve at Calvary
REACH in the Community
God has called us to go beyond the walls of our church buildings and reach out to the neighborhoods around us. We offer regular one-day service projects as well as ongoing volunteer opportunities with our local non-profit partnerships in the community. Check Sunday's church bulletin or our website for upcoming projects.
Find out more about REACH Local
REACH around the World
We are part of a global effort to offer each person an opportunity to hear and respond to the Gospel message of salvation in Jesus Christ. Each of us has a personal role in the Great Commission given by Jesus to go into all the world (Mark 16:15). Calvary Global Missions wants to help you be involved, through prayer, financial giving, short term trips, specialized training in understanding world religions, and preparation for going into full time missionary service. We want you to see missions as God sees missions - every person as an individual, important to God.

Find out more about REACH Global